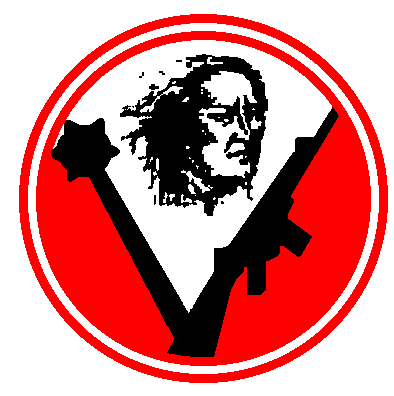 Communiqué of the national revolutionary movement TúpacAmaru.
---
Somewhere in Perú, september 1999.
For the attention of national and internetional public opinion.
For the attention of human rights and solidarity organisations.
For the attention of progressive and revolutinary politicals organisations.
The national directorship of the revolutionary movement Túpac Amaru ( MRTA) announces in public that the political prisoners of the Naval Base at Callao, comrades Víctor Polay Campos, Peter Cárdenas Schulte and Miguel Rincón Rincón, members of the national central committee of the MRTA, started a hunger-strike at midnight on the twenty-first of september of this year.
Víctor Polay Campos and Peter Cárdenas Schulte have been in this maximun security prison for seven years, and Miguel Rincón for one and half years.
The maximum security prison of the Naval Base at Callao, which is buitl 8 metres underground whit reinforced concrete walls 60 cm thick and armour-plated doors, costitutes a veritable " tomb for living beings". In this tomb and in permanent isolation, our brothers have been subjected to systematic physical and mental torture, which combined with malnutrition and lack of medical attention, has destroyed the health of our comrades.Under these conditions, phisycally exhausted, they have chosen a form of struggle aimed at ending the inhumane and irrational prison isolation, which the regime of mr. Alberto Fujimori has imposed on those engaged in social struggle in order to break them not only physically and mentally, but also, and principally, to break their morale and their revolutionary convictions.
The regime has responded to this form of struggle by forbidding family visits, with the premeditated intention to try to kill our brothers Víctor, Peter and Miguel. For this reason we will hold the government responsible for any physical or mental damage that any of them may suffer.
We call on national and international public opinion, on human rights and solidarity organisations to demand guarantees from the peruvian gobernment for the physical and mental integrity of the social compaigners on hunger-strike.
¡ NO SOCIAL JUSTICE NO PEACE!
¡ TUPAC AMARU LIVES AND WILL WIN!
Comrade Condorcanqui
For the national directorship.

---