First news from Nice.
(Thu, 7 Dec 2000)
Many problems to travel to Nice.
Trains have been blocked by the police in Paris.
In Bordeaux, several activists have been arrested, two have been injured.
150 activists are blocked there.
In Nice today, about 80000 demonstrated, among them about 10000 radical activists.
The red and black block was ok.
Tonight, about 1000 Italians are still blocked at the border by the french army.
A demonstration in front of the Nice railway station has been done to reclaim the opening of the border.
The police attacked, but there is no dommage.
Tomorrow, blockage of the summit.
Best red and black regards,
Laurent.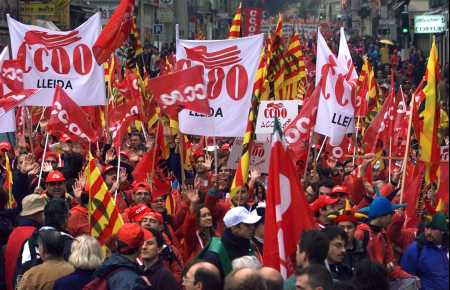 ---