archivos de los protestos globales
archives of global protests
500 people dance against the FTAA in Sao Paulo
Date: Sun, 03 Nov 2002
One day after the 5 thousand people march that took the streets of Sao Paulo, Brasil, about 5 hundred people ocuppied Republica Square in downtown Sao Paulo for a street party against the FTAA.
A huge sound truck with PGA/ AGP banners and lots of dancing music made the crowd dance all night against the FTAA.
The party was a continuation of protests against the FTAA/ ALCA summit meeting in Quito, Ecuador. It wanted to take people to occupy public space in opposition to continuing privatizing policies that are being negotiated under FTAA.
See pictures of the party at:
http://www.midiaindependente.org/front.php3?article_id=40730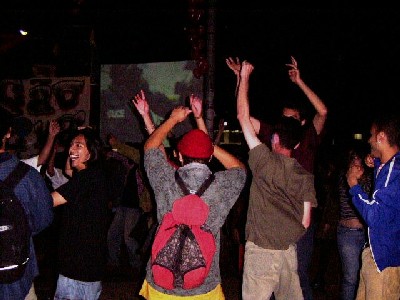 Pictures of the march at:
http://www.midiaindependente.org/front.php3?article_id=40639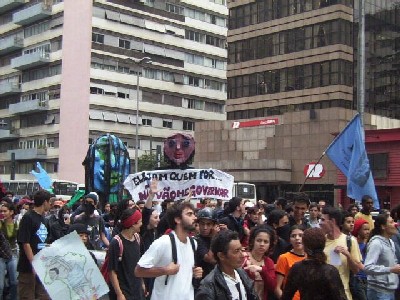 ---